Premium Trading has been active in the import market for about ten years and has managed to create an identity for itself and find its place on the international scene. As a specialist in food trading, our company is acclimatized to new consumer trends and is inspired by them in order to respond in an ideal way to the expectations of consumers, who are constantly changing.
With a focus on quality, Premium Trading works with carefully selected farmers and suppliers to ensure the highest quality products. Our company listens to the world around it and is increasingly interested in organic products, in response to consumer concerns about responsible eating. Our quality of service has made us a preferred partner for our customers in the organic nuts and dried fruit market.
We select our products with the aim of improving the productivity of our customers: wholesalers, cash and carries, central purchasing agencies and food industry manufacturers.
We strive to build strong partnerships based on the diversity of our products and our industrial and marketing know-how. Competitiveness, food safety, control and permanent research of raw materials are the key words of our approach.
Our partners are carefully selected to meet the most stringent requirements of international regulations and food safety rules.
We monitor our products from production to delivery. A permanent stock in France and Germany allows us to be very responsive to our customers in Europe. We do our utmost to provide an optimum service to our industrial and wholesale customers. Our strategically located logistics platforms enable us to offer A to B delivery to most regions in Europe. We strive every day to improve the quality of our services in order to become a key player in the organic nuts and dried fruit sector.




Certifications (Organic and IFS BROKER in progress)


OUR OTHER SECTORS OF ACTIVITY: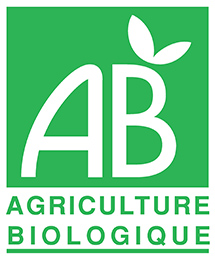 ORGANIC
Being aware of the ambitious future of the organic food world, we have developed a whole range of 100% organic and certified products. In our organic range you can find a wide range of organic nuts and dried fruits such as pistachios, raisins, dates, barberries, pine nuts and figs. You will also find spices such as saffron and vanilla, as well as dried products such as pomegranate and cranberry juice, date vinegar and olive oil.
Premium Trading is committed to the quality of our products and works with carefully selected quality farmers to guarantee excellent products at very competitive prices.