As you know, Premium Trading has made quality and safety its priorities.
In order to keep our promise to our customers, we have built up a quality department over the years, with the aim of always satisfying and building loyalty, without ever putting quality aside.
We work hard every day to secure our supplies, guarantee continuous improvement in the efficiency of the quality management system and ensure the safety of goods against malicious acts. We are also committed to the IFS Broker certification process.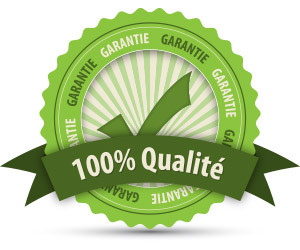 Indeed, after the organic certification of a part of our products such as pistachios, almonds, hazelnuts and much more, we then embarked on the IFS Broker certification, a system of product safety control while taking into account the legal requirements in force.
The aim? To ensure the quality and safety of the products while creating a link between production and distribution. To achieve this, all our suppliers are evaluated and referenced in terms of the quality and safety of the products they offer.
AS FOR OUR ORGANIC PRODUCTS, WE EXPLAIN EVERYTHING!
As owners of our own farms, we use precise and specific farming methods for each crop. By working so closely with our farmers, we ensure a sustainable process of excellence, while meeting the various organic standards and ensuring that we can offer you the most competitive prices.
By passing through metal, stone and glass detectors, all products are free from any pre-shipment contamination. We carry out a completely natural pasteurisation (without the use of Gamma rays or heat) for each order.
Also our method of storage and packaging ensures that the products are safe to use and are of biological standard. We believe in high quality, honesty and pay close attention to all the details of your order, including delivery times, to ensure your complete satisfaction.
In order to meet our customers' safety and health requirements, an internal control plan including microbiological, physicochemical and organoleptic analyses is drawn up to guarantee products that comply with the regulations.
Each time a new batch arrives, our quality department prepares samples and sends them to accredited laboratories. After interpretation of the results, the certificates of analysis are sent to you with each delivery.
Would you like to contact our quality department for more information?
qualite@premium-trading.fr